'PAINTING SCHUBERT' CONCERT TOUR

---
SUPPORT OUR FIRST CD RECORDING

Yugen Trio just started it's crowdfunding campaign for their first CD recording!!
Wir freuen uns, wenn ihr unsere Projektseite mal schaut! Schöne Dankeschöns warten auf euch
日本語版は以下になります!!
1人でも多くの方に届きますよう。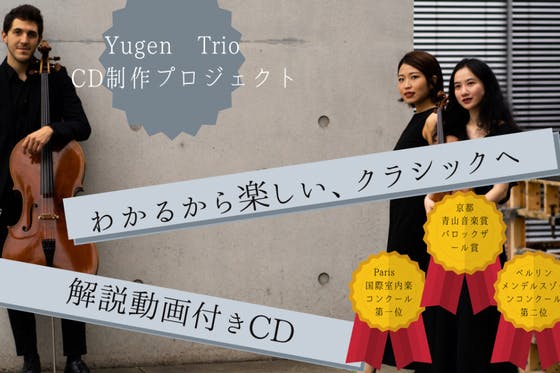 Yugen Trio
The Yugen Trio is a collaboration between musicians from two very different countries – Japan and Spain.
The trio (pianist Mika Yamamoto, violinist Mariko Nishikawa, and cellist Juan Raso Llaras), all share a belief in music as something hidden; something deep and mysterious within both the musician and the listener which has to be independently discovered. Their artistic aim as a group is to recreate this feeling and the choice of the name Yugen – a term from Japanese aesthetics referring to the sublime, unknowable nature of the universe – reflects this. By working intensively together, they have achieved a common language in the field of chamber music and use their unique influences to produce their own particular sound.
Mika Yamamoto
Mariko Nishikawa
Juan María Raso